About NECC
The National Exhibition and Convention Center can display an area of 500,000 square meters, including an indoor exhibition hall of 400,000 square meters and an outdoor exhibition hall of 100,000 square meters. The indoor exhibition hall consists of 13 large exhibition halls with a total area of 28,800 square meters and three unit areas. It consists of a small exhibition hall of 9,700 square meters, and trucks can directly reach the exhibition hall. There are 4 large exhibition halls and 1 small exhibition hall with a ground load of 5T / m2 in the northern part of the first floor. The power supply is sufficient. Except for 1 large exhibition hall with a double-layer structure, the rest are single-story column-free exhibition halls, which are particularly suitable for heavy-duty and industrial Category exhibition; 4 double-storey large exhibition halls on the south side of the first floor have a ground load of 3.5T / m2, column nets of 27 × 36 meters, and a clear height of 11 meters; 5 large exhibition halls and 2 small exhibition halls on the second floor have a ground load of 1.5T / m2, the large exhibition hall column network 36 × 54 meters, with an average clear height of about 16 meters, can also meet the needs of most exhibitions. Adequate conference facilities are provided around the exhibition halls, consisting of more than 60 conference halls of different sizes, which can organize meetings of dozens to 3,000 people.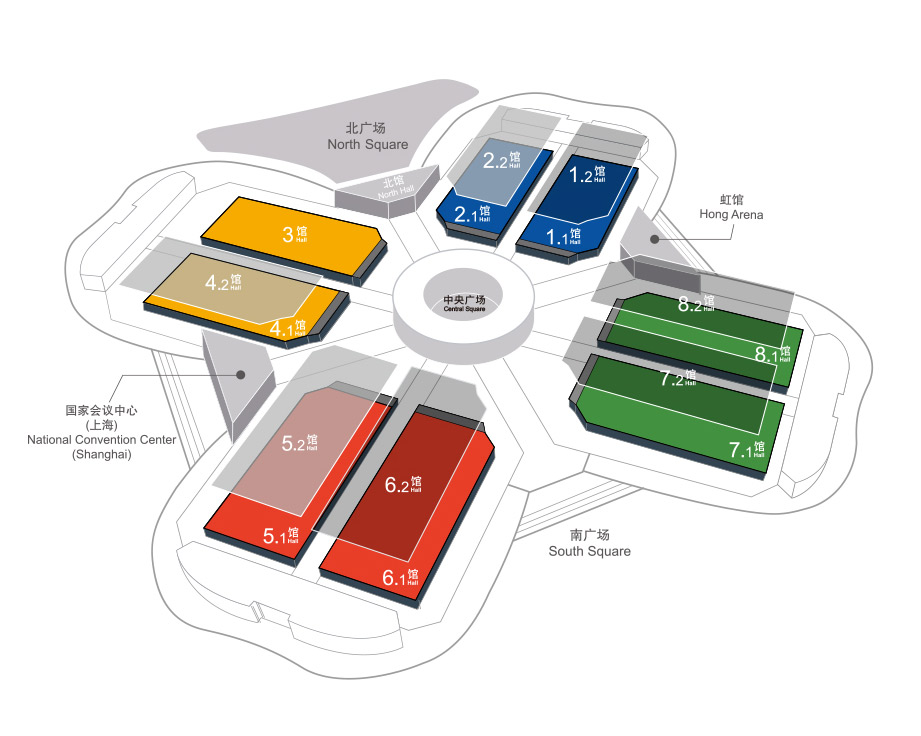 Follow us

Wechat QR code

Weibo QR code
Hosted By
China Exit - Entry Inspection and Quarantine Association
Shanghai Chain Enterprises Association
Shanghai Restaurants &Cuisine Association
Organized by
Shanghai Golden Commercial Exhibition Co., Ltd.
Quick links
Contact Us
(86-21)6439-6190
info@goldenexpo.com.cn